How to Install Netflix on Windows 11
The greatest method to enjoy Watching is to stream episodes and movies over the internet. Netflix is the finest option for streaming entertainment, period. It has a larger selection of well-known network programming as well as more original series, features, documentaries, and specials than any of its competitors. Despite slowing member growth, the world's first big streaming service remains our top pick due to its vast library of frequently updated content and ease of use across several platforms. In 2021, Netflix won 44 Emmys, outnumbering the next two media firms combined. Netflix should be your first stop if you're seeking anything fresh to watch. So today we'll be taking a look into finding out How to Install Netflix on Windows 11.
Video Tutorial: How To Install Netflix On Windows 11
Also Read: How To Install Slack On Windows 11
Step 1: Download Netflix
Firstly we will download Netflix, for our windows 11. Follow the download link provided below and click on "Get".
Download Netflix Here:– https://www.microsoft.com/en-us/p/netflix/9wzdncrfj3tj

Step 2: Open Microsoft Store
You will get a popup to redirect to Microsoft Store to Download Netflix. Click on Open Microsoft Store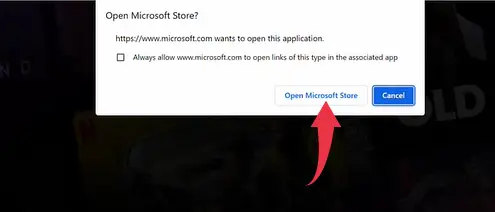 Step 3:  Install Netflix on Windows 11
You will see the option "Install" as shown in the image. Click on the button to start with the installation process.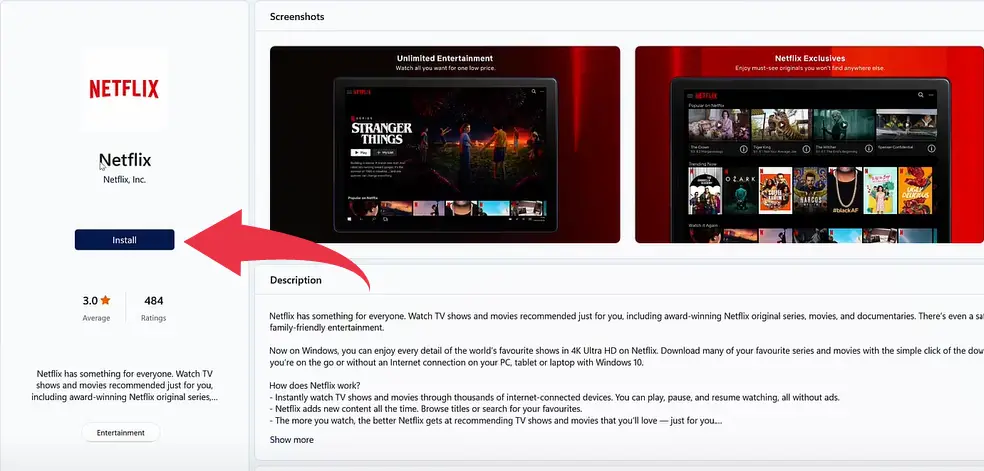 2. After Successful Installation, click on Open, then the first glance of Netflix on your Windows 11 Pc will look like the image below.