How To Install Github Desktop On Windows 11
Working as a software developer in itself is very much of a hassle. And on top of that, managing source code effectively. So that it could be understood by every team member adds up to that as well. So for developing software with the team, one must use a version control system to manage changes in the developing code. When talking about version control systems, the very first name to pop up in the mind is git. GitHub is the most popular web-based version control system used by every professional software developer. Therefore today we'll take a look into learning how to install GitHub Desktop on Windows 11.
Video Tutorial: How To Install Github Desktop on Windows 11

Step 1: Download Github Desktop 
1) firstly we'll download the latest version of GitHub available for windows 11. To do so, follow the below-provided download link and click on the Download For Windows button.
Download Github Desktop Here: https://desktop.github.com/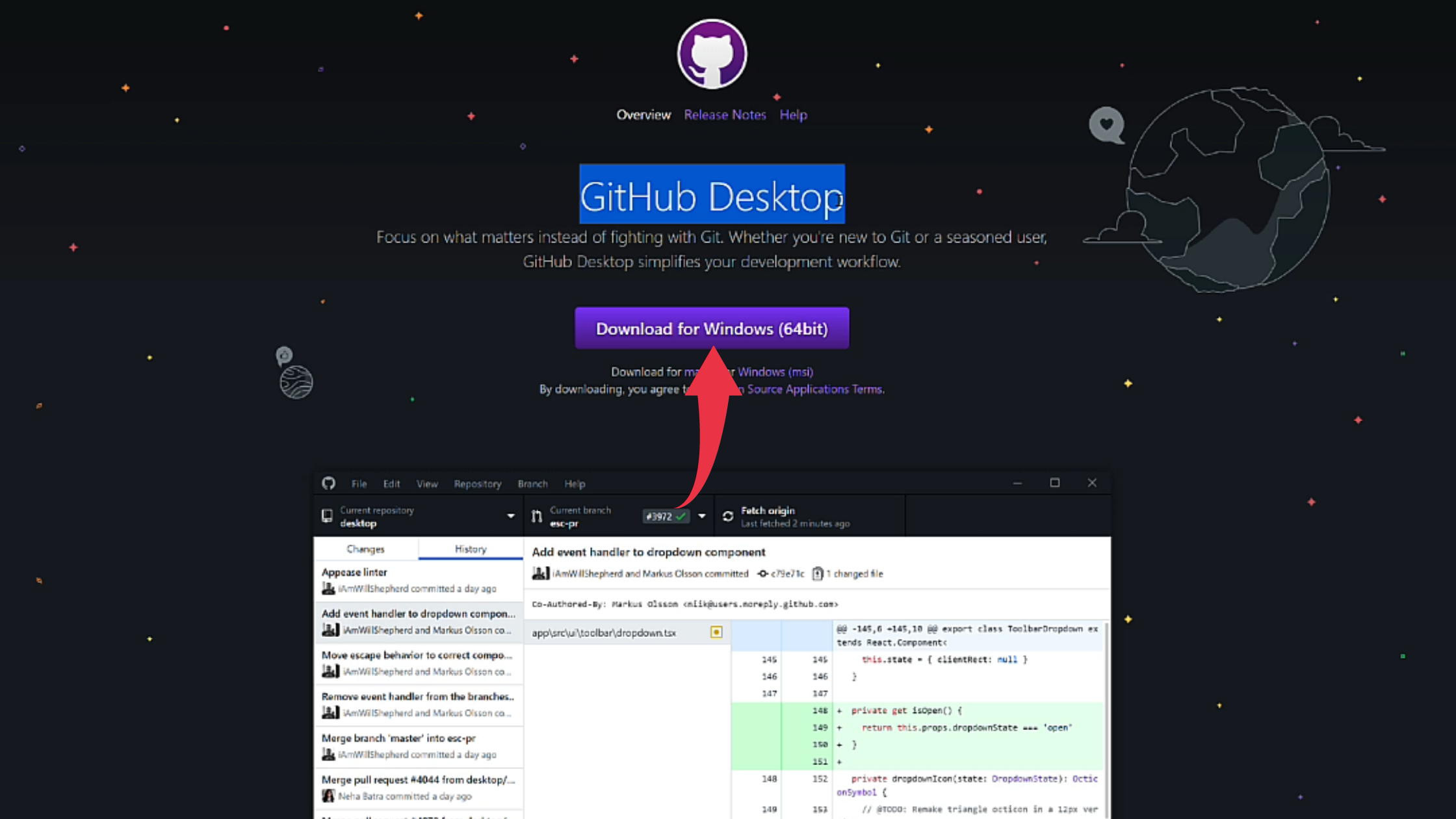 Step 2: Install Github Desktop On Windows 11
1) Once your download gets finished open it from the folder where it has been downloaded and double click on it to start the installation process. The download, as well as the installation of the Github Desktop, will take place once you double click on the downloaded file.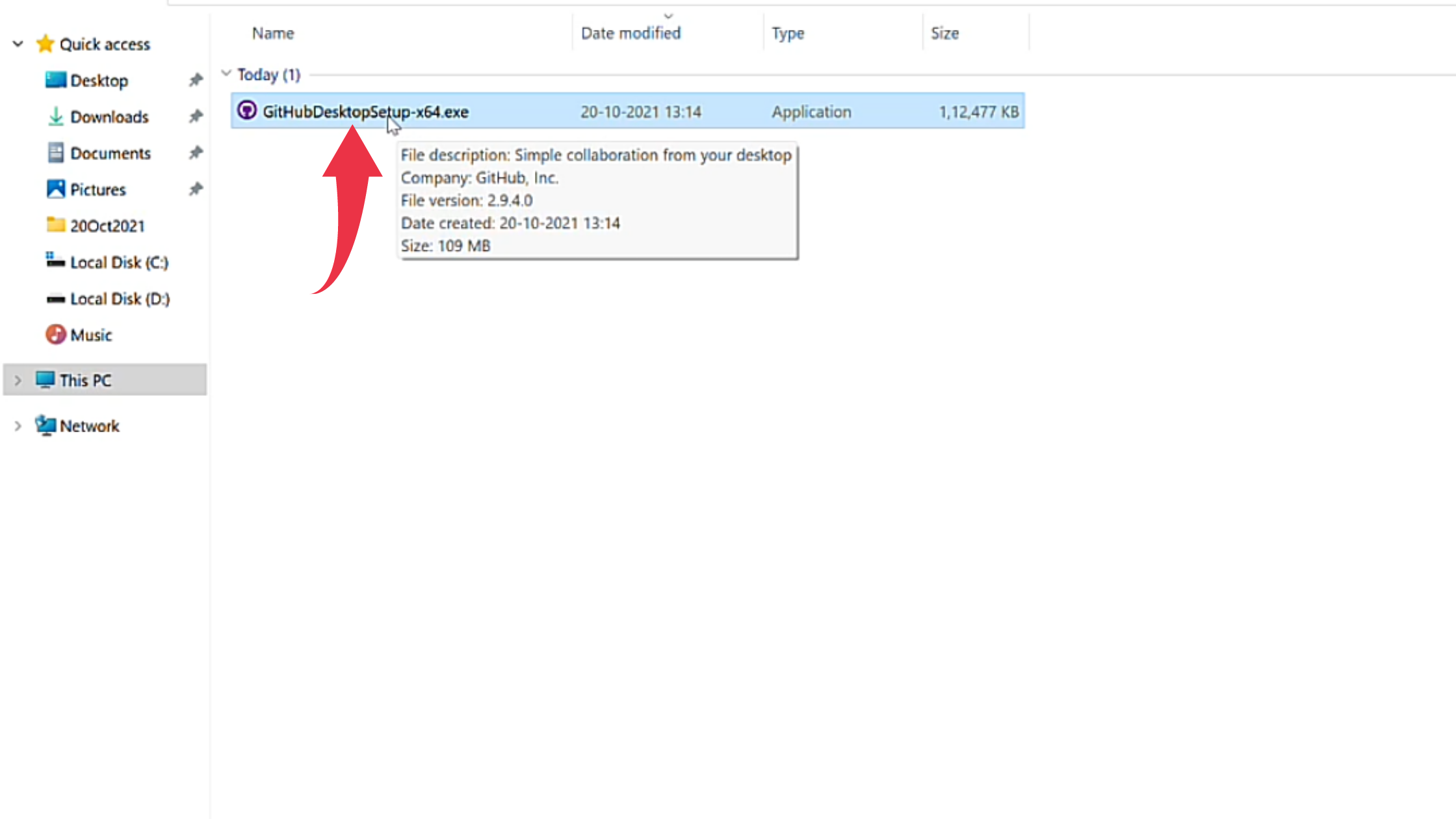 2) After successful installation of Github Desktop on your Windows 11 machine you will see a starting window like the below image.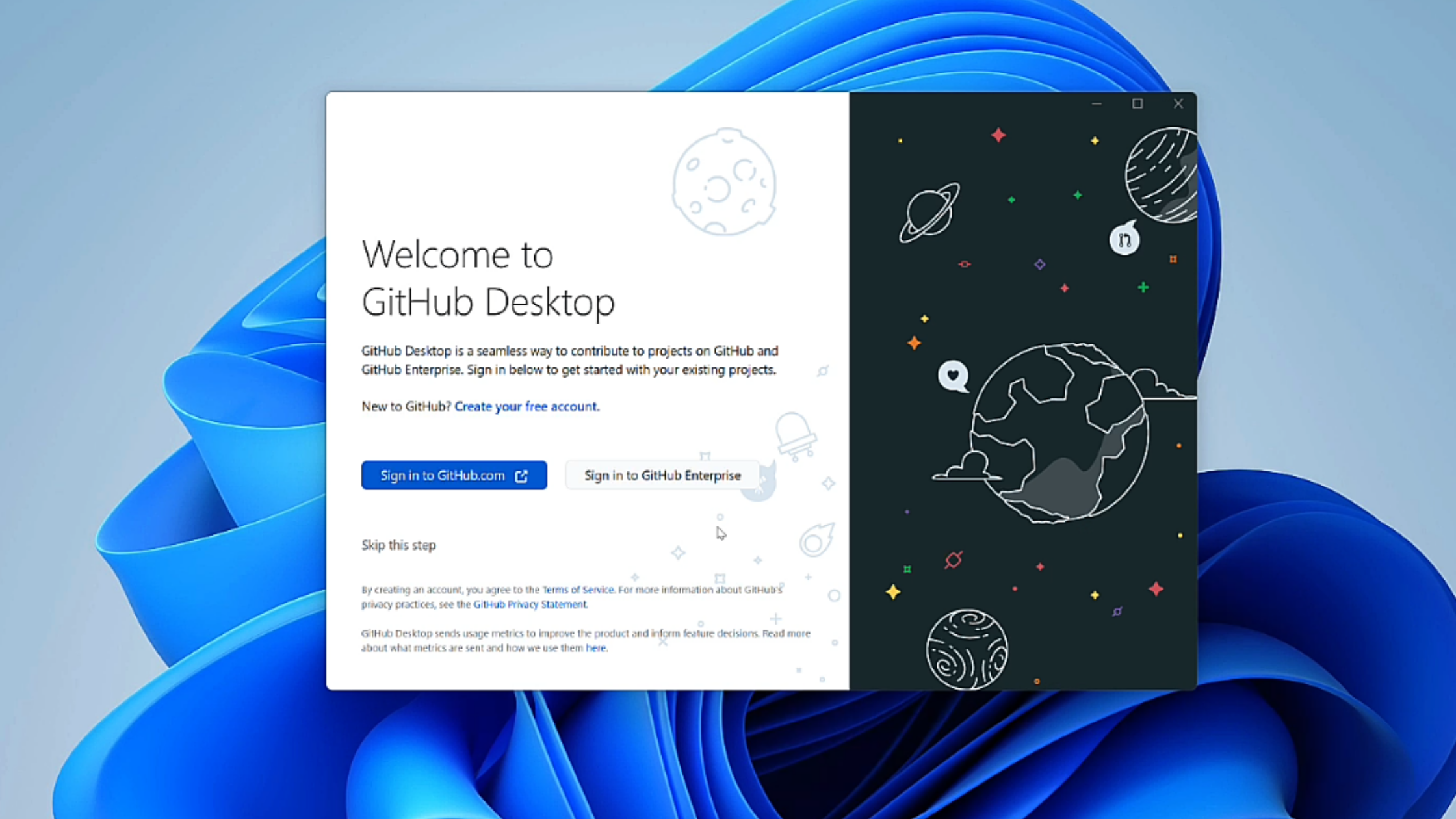 Also Read: How To Install Git On Windows 11