How to install Google Earth on Windows 11
The world is a very beautiful place but unfortunately for us, it's impossible to see every scenic place Earth has. Therefore no one even thinks about different locations, cities, countries, and their beauties. Also, it's not practically possible for anyone to be everywhere at the same time. Moreover, travelling at the very best is pretty expensive, as well as exhausting. And with our everyday chores, we don't necessarily think or imagine a beautiful place unless planning for vacations. But with the help of geospatial technology, one can at the very least see different parts of the world with the help of his/her device. When it comes to browsers & satellite images there's no better application than Google Earth. Therefore today we're going to learn How to install Google Earth on Windows 11.
Video Tutorial: How To Install Google Earth in Windows 11
Step 1: Download Google Earth
1) Firstly we will download the Google Earth desktop version for our windows machine. Follow the download link provided below and click on the Download Earth Pro on the Desktop button. 
Download Google Earth Here: https://www.google.com//earth/versions/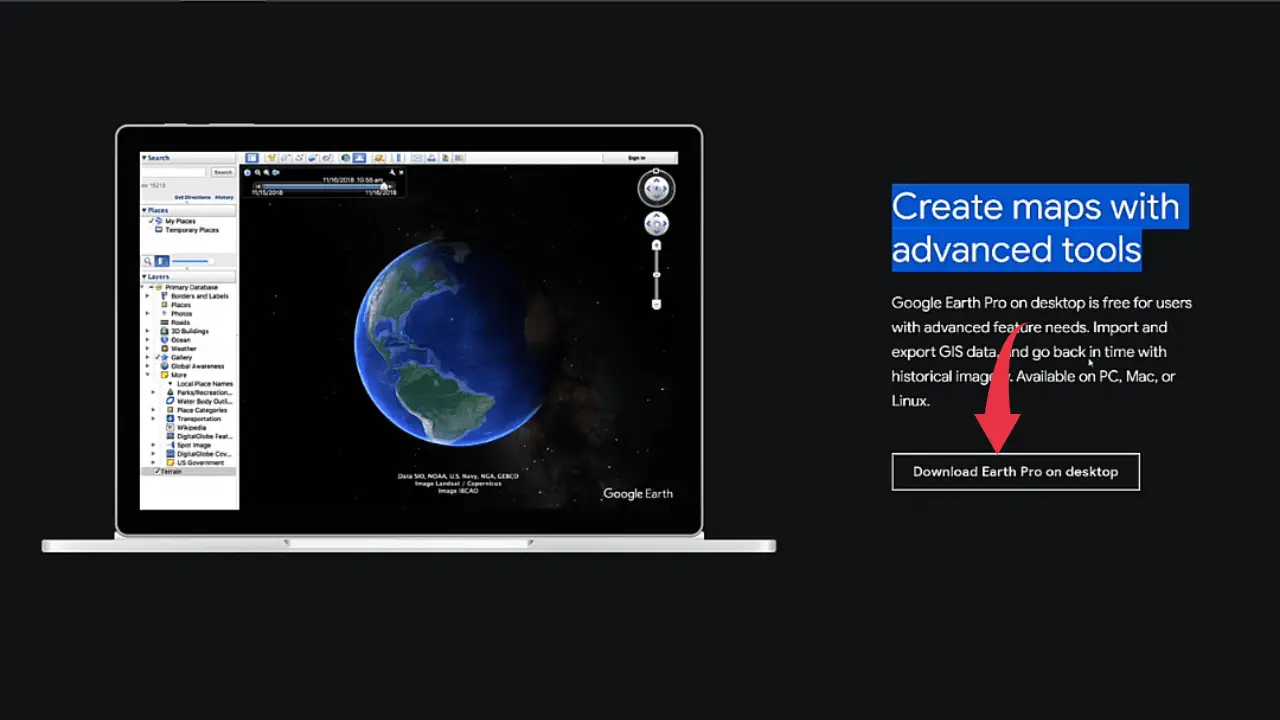 2) next simply check Google Earth's privacy policy agreement and click on the Accept And Download button.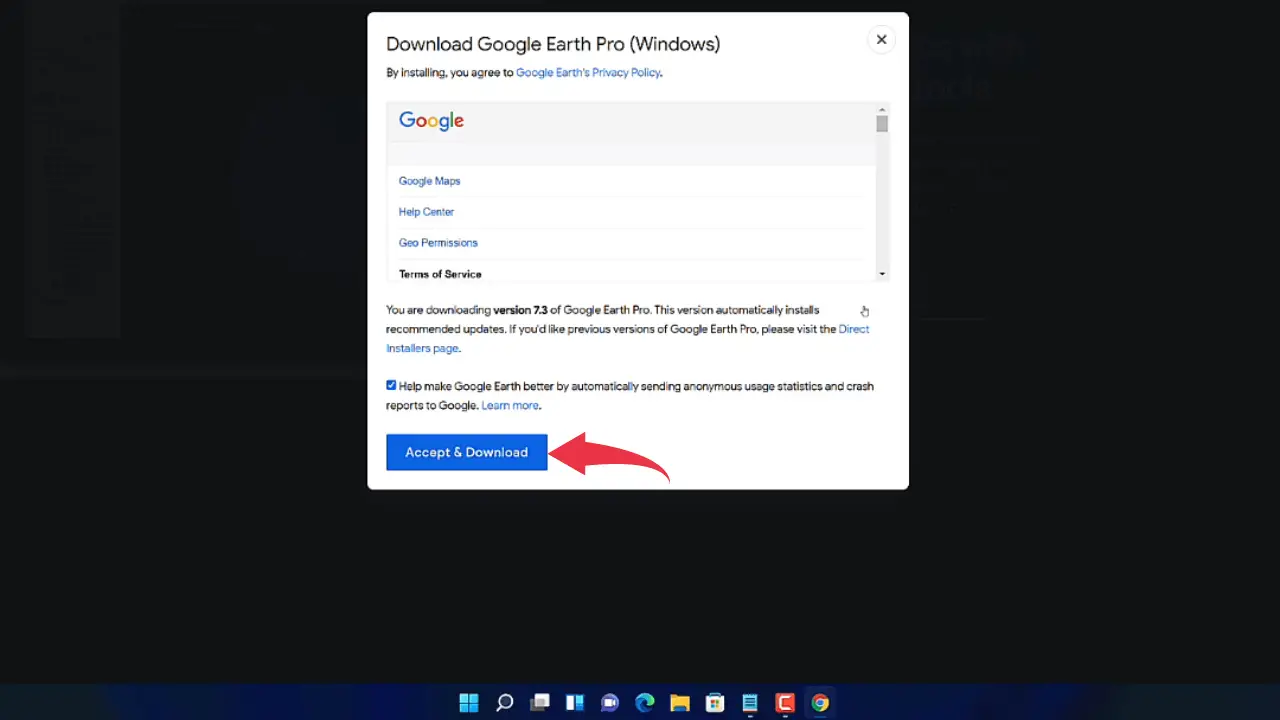 Step 2: Install Google Earth On Windows 11
1) Once your download gets finished open it from the folder where it has been downloaded and double click on it to start the installation process. The download, as well as the installation of Google Earth, will take place once you double click on the downloaded file.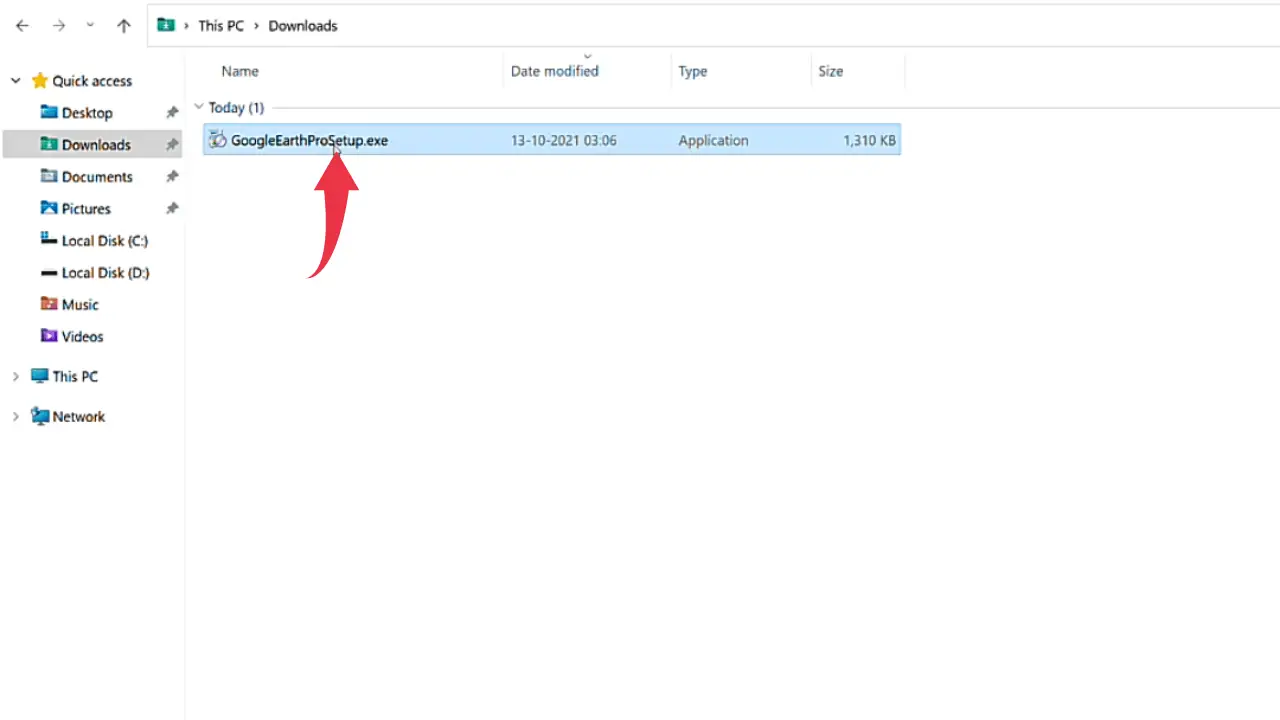 2) After successful installation of Google Earth on your Windows 11 machine you will see a starting window like the below image.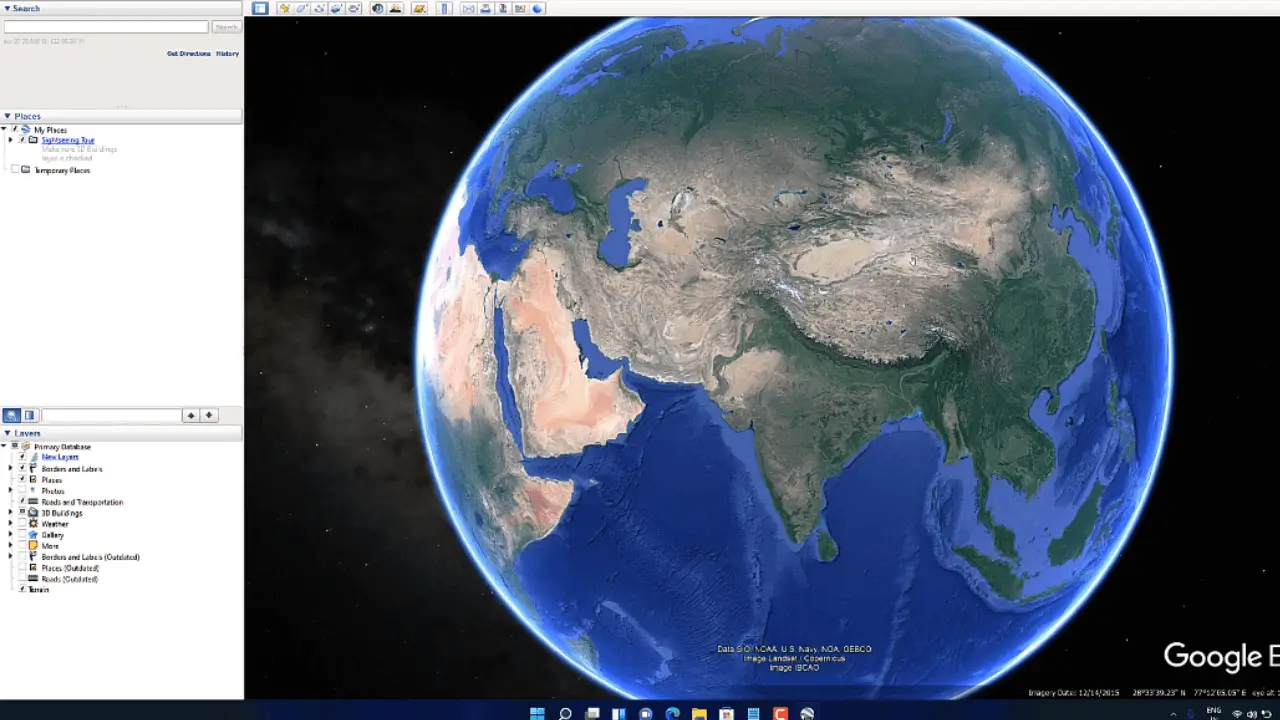 Also Read: How To Install Qgis in Windows 11?